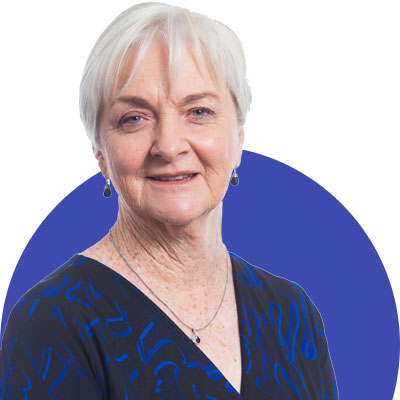 Ann Nitschke
Co-founder and Managing Director
Ann is a registered nurse with over 50 years' experience and whose entire nursing career has focused on the provision of high-quality personalized support to clients who are aged or have a disability and wanted to use her expertise and passion for the industry to train the next generation of support staff. Her favourite thing about her role is being able to work with people who are as committed as she is to achieving the Akadia vision.
When she isn't in the office she can be found walking, either with her dog Cody at dawn or away on a multi-day hike in a place most of us can't pronounce.
Qualifications: Registered Nurse, Cert IV Disability, Cert IV Training and Assessment, Diploma of Management, Diversional Therapist.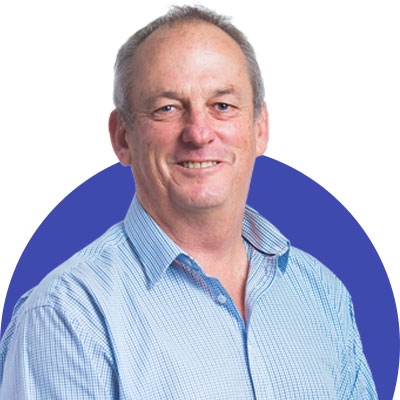 Simon Jakins
Co-founder and Managing Director
Prior to founding Akadia, Simon had a fulfilling career in the Army where he gained valuable experience in training systems and operations management that helped his transition into leading a registered training organisation.  His favourite thing about Akadia is that he gets to work with a team of passionate people who share the Akadia vision. 
Simon is a competitively social tennis player, or socially competitive depending on the way you look at it.  It may surprise you to know that yoga is also one of his loves, it allows him to play tennis and playing tennis means he needs to go to yoga.
Qualifications: Diploma of Training and Assessment Systems, Student of Life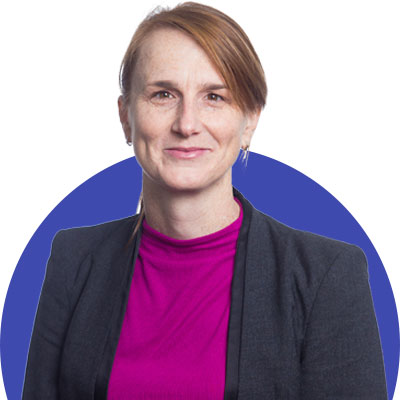 Sandra Nitschke
Director – Business Development
After a fulfilling career in the higher education sector, Sandra moved back to Toowoomba from Canberra to join Akadia as a member of the leadership team focussed on business development and brand awareness.  Sandra has lived and worked in both Japan and Brazil and has always loved traveling and learning new languages. 
Promoting and celebrating the important work that Akadia is doing is her favourite part of her job and she loves working for a place that is really making a difference in the world. As a mother of two young girls she is proud to be raising young women to rule the world.  
Qualifications: Bachelor of Arts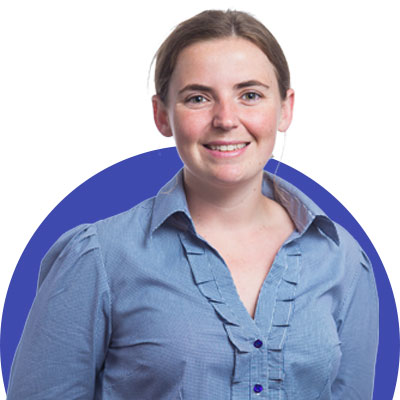 Heidi Wilkinson
Coordinator - Community Care
Heidi's role is to provide complex health supports to clients with disabilities in the Toowoomba community.
Prior to studying her Nursing degree, she spent over 5 years working in the disability support industry as a personal carer.  Working with Akadia allows Heidi to join her two passions which are improving the lives of people with disabilities and providing health and nursing care to those in need.
Heidi's favourite time of year is the Autumn months, when the temperature has cooled down but the sun shines brighter than ever, and the air feels clearer.
Qualifications: Registered Nurse, currently studying Master of Nursing (Clinical Leadership)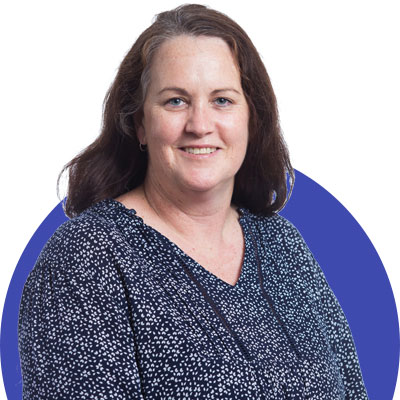 Michelle Doherty
Coordinator – Online Development
Michelle began her career as an accountant working on special projects for companies like the Golden Casket, Boeing Australia and London Electricity.  She then moved to teaching English to speakers of other languages and on to training teachers and also training trainers.  In the move to language teaching,  she also became very involved in online learning and have developed online courses as well as trained through them for nearly 10 years. 
Michelle feels that everyone knows someone that needs support or care and that should be provided by an appropriately trained care-giver and sees Akadia as playing a vital role to help to make that a reality.  
Michelle is always working on some kind of new craft project and especially loves hobbytex. 
Qualifications: Bachelor of Accounting and Information Technology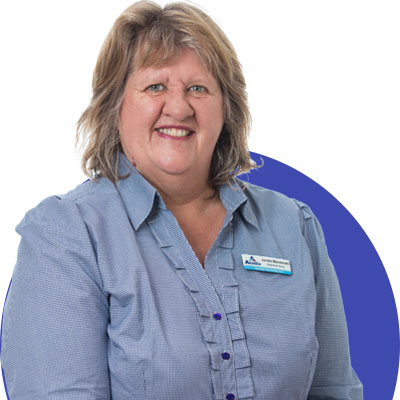 Janelle Macdonald
Community Nurse and Trainer
Janelle is one of our Registered Nurses who has over 30 years experience working in community nursing, acute hospital care and aged care.  Janelle has worked as a Registered Nurse, Community Nurse and Community Manager during this time. It was through this nursing experience that Janelle recognized the need to support and train community workers providing quality care in the Aged Care and Disability Sector so found her way to Akadia.  Janelle has a particular interest in Palliative Care and Wound Care Management. 
Janelle is a proud grandmother to a beautiful little girl who loves to spend time with her grandparents on their dairy farm.  
Qualifications: Registered Nurse, Certificate IV in Training and Assessment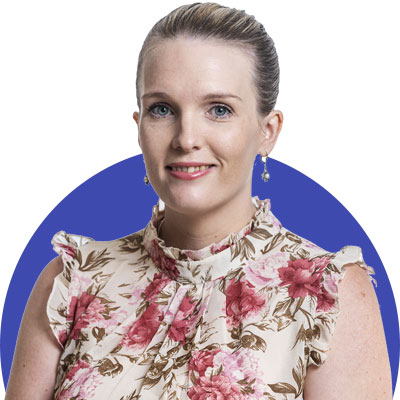 Ashleigh Molloy
Trainer/Assessor – Disability
After 10 years working as a support worker Ashleigh wanted to use her passion for the industry to train future workers so she moved into being a trainer and assessor. 
The thing that she loves most about working at Akadia is that she is able to provide a truly individualised service to students to meet their learning needs.  Working at Akadia also gives her the flexibility to spend time with her family and doing things that she enjoys like going to the gym.  Somewhat surprisingly while she admits to knowing close to nothing about trucking some of her favourite shows are Outback Truckers and Highway through Hell.  Ashleigh is also an op shop fanatic and every new outfit she wears to the office always has a story to tell.
Qualifications: Certificate IV Training and Assessment, Certificate III in Individual Support,  Certificate IV Disability, Certificate IV Leadership and Management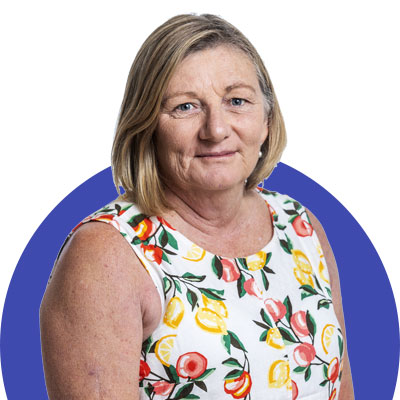 Prue Fraser
Community Nurse and Trainer/Assessor
Prue is an experienced Registered Nurse with a passion for teaching and assisting students attain their goals. She is armed with a background in clinical nursing and aged care and has extensive experience in teaching including face to face online and blended. Prue has worked with the Department of Education training staff to manage student's health needs and writing training packages specific to the needs of the department. 
Prue services Akadia's clients and students based in Brisbane as both a trainer/assessor and community nurse providing complex health supports and specialised nursing services.
Prue is an avid traveler and is looking forward to being able to travel again.
Qualifications: Registered Nurse, Certificate IV in Training and Assessment, Asthma Foundation accredited trainer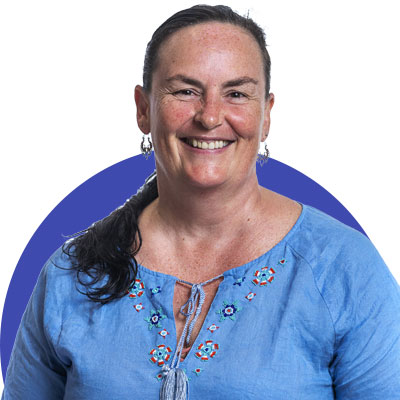 Heather Graham
Trainer/Assessor – Disability
Heather worked for over 6 years as a disability support worker and had clients with very varied abilities both in supported independent living homes and community support. 
Heather's favourite thing about working with Akadia is getting to work with both her colleagues in the office and her students.  She is passionate about supporting her students and is proud of the role she pays in working with them to successfully complete their studies.
As a keen gardener Heather loves Spring and Autumn as it means she can garden more consistently than in winter or summer. Growing up in a southern state however does mean that she quite enjoys the chill of winter and loves the change in the weather.
Heather is the office chilli aficionado and grows chillies because the community that she lives in started a "Chilli Festival" and she wanted to support the event by participating.
Qualifications: Certificate IV Training and Assessment, Certificate III in Individual Support,  Certificate IV Disability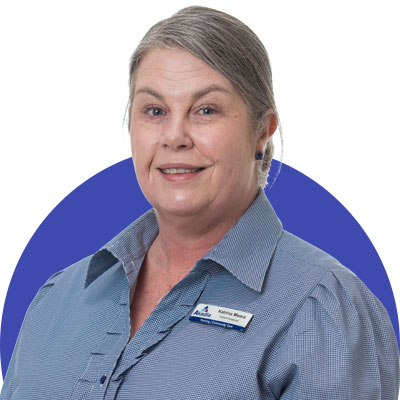 Katrina Meara
Community Nurse and Trainer/Assessor
Katrina's role includes training students for Cert lll in Aged Care, delivering VET in Schools training to school students undertaking Cert ll Health Service Support, and industry specific workshops. She has also recently commenced working with the Community Care arm of Akadia.
After completing her training as a Registered Nurse at the Royal Brisbane Hospital in 1991 she moved to Toowoomba and worked mainly at St. Vincent's and then later at Clifton Community Health Services. She also spent a few years teaching with the Health and Life Sciences Faculty at TAFE Queensland.
Katrina's favourite thing about working at Akadia is that it allows her to share her passion for aged and dementia care.  Living on a mixed farm west of Toowoomba she is grateful for the wide-open spaces and fresh air.
Qualifications: Registered Nurse, Certificate IV in Training and Assessment, Graduate Certificate in Palliative Care, Diploma of Dementia Care.  Currently studying a Diploma in Clinical Aromatherapy, focusing on aged and palliative care.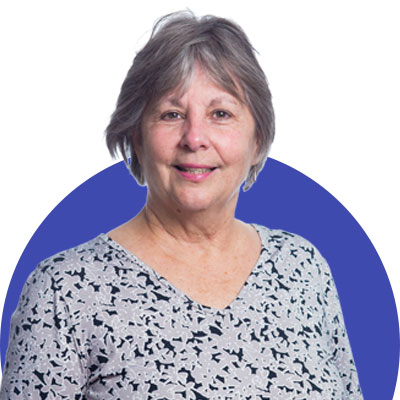 Sue Hoopmann
Trainer/Assessor
Sue has extensive experience in both aged care and disability having managed a large aged care and disability service. She has also worked as both a Registered Nurse in community nursing and case manager before coming to Akadia as a trainer.  
In addition to the aged care and disability qualifications, Sue also trains case management and the medication unit of competency.  Sue loves working for Akadia because of the collegial nature of the business and the people she gets to works with.  Sue has enjoyed being a part of the growth and development of the business and is excited by the plans Akadia has for the future. 
Sue has a passion for photography and living in the Condamine Gorge loves taking photos of the wildlife, especially the birds.   
Qualifications: Registered Nurse, Post Graduate Certificate in Health Services Management, Cert IV in Disability, Certificate IV Training and Assessment.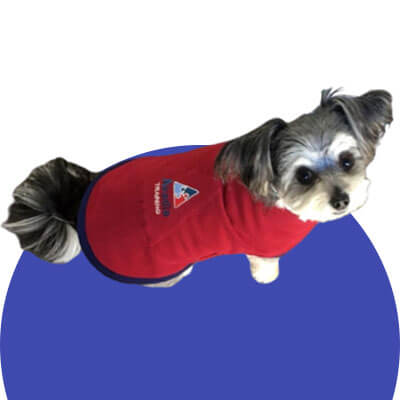 Holly
Chief Staff Health and Wellbeing Officer
Holly began her career as a part time admin support officer to her mum Michelle while she was recuperating from a knee operation.  She made a great impression on the entire team through her willingness to help out and provide emotional support.  While Holly has an open door policy she also regularly does the rounds around the office to check in on everyone, especially if she hears the microwave.  
Qualifications:  Certificate in Hugs and Listening Ears, Diploma in Negotiation (ie. always gets what she wants)